Curriculum Track #1: Time Traveling Through Jewish History
Journey #10: A Medieval Golden Age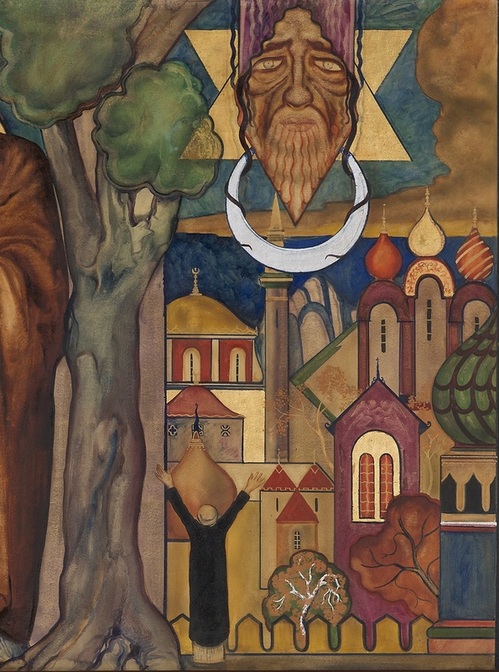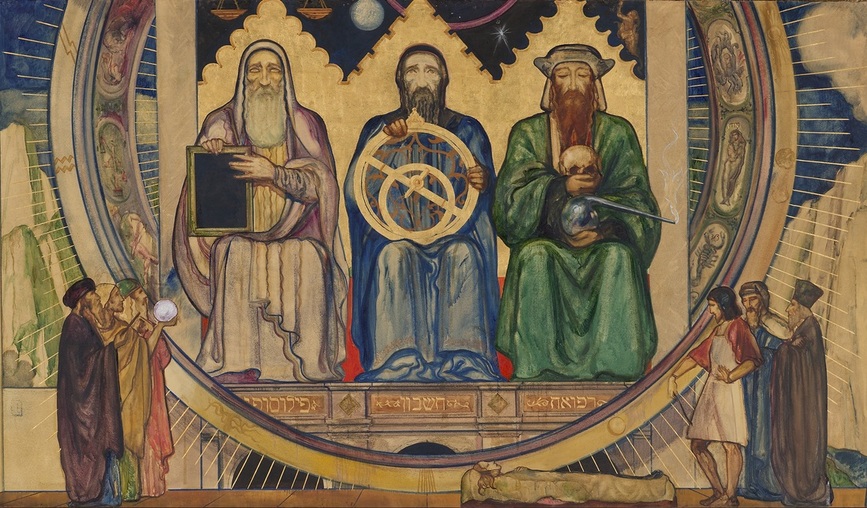 ---
Mural Description From the Lectures of Rabbi Edgar F. Magnin, 1929-1930: Top Image: The Moslem Period in Jewish History: The figure above represents the spirit of Judaism...Adhering to (the) star os the Crescent or (symbol of Islam.) Synagogues patterned after the mosques with their domes and towers dominate the foreground...
Image below: Contribution of the Jew in the Middle Ages: Three figures are depicted, the first one holding an empty slate, typifying philosophy. Above him are the scales signifying truth and justice. The center figure in blue holds an astrolab. Above him is a sphere and an ark, also a star. He symbolizes astronomy or astrology...The figure in green on the right stands for medicine, green was the color worn by physicians in the Middle Ages.The men on the left...and those are the right are all seeking knowledge...."
Read in Primary Text: Understanding Jewish History 1, Sol Scharfstein, Ktav, 1996. Islam begins, 570 C.E., p. 126-127, The Golden Age, 10th-12th Century, pp. 136-137; The Crusades, p. 144

Enduring Understandings:
The Medieval Golden Age in Spain was a time when Jewish life was open to new discoveries and secular learning, sparked by an exchange of diverse ideas between Jews, Moslems and Christians.
Both Moslems and Jews shared an intense love of poetry, literature and books and were familiar with each others' great poets and writers.
Jewish practice was tolerated by the rulers of this time, enabling a sharing of ideas and creative work, but this was soon to change.
Essential Questions:
What aspects of Medieval Jewish life in Spain encouraged an exchange of ideas?

Why was poetry and literature so important to both Moslems and Jews in this time?
What qualities help people be open to other who are different than themselves--in the past and in the present?
Ideas to Discuss:
The Golden Age of Jewish Spain was a unique time in the 10th and 11th century when Jews, Christians and Moslems lived closely together, and were inspired by each others' creative and intellectual work. It was a time when Jewish life was open to new discoveries and secular learning in science, philosophy, medicine, and astronomy. Great Jewish thinkers like Maimonides absorbed and adapted this new knowledge in ways that were compatible with their Judaism.

With the rise and expansion of Islam from the 6th century onward, the Muslim empire spread over the Near and Middle East through North Africa to Spain. The tolerance of the Arab conquerors towards the Jewish population changed from ruler to ruler, but between the 7th and 12th centuries Jews generally lived peacefully with their Moslem neighbors and were allowed to practice their faith. The Muslim inhabitants of the Maghreb, the Iberian Peninsula, Sicily, and Malta during the Middle Ages were known as The Moors.
Unlike in other parts of Europe, Jews living in Spain had the unique position of not being the only minority. Over centuries, the control of different regions on the Iberian Peninsula, where Spain was located, shifted between Christian and Moslem rule. As the maps show below, when the Jews lived in Spain in 1032 C.E., Moslems ruled a greater area (the sections outlined in brown) but by 1210 C.E., the Moslem areas have contracted and the Christians dominated more of the Peninsula.

Activity #1: "In this Time…" Jewish Medieval Life Quote Strips
This activity is designed to spark students interest in the "Golden Age" of Jewish life in the Middle Ages. Upon entering the room each student will be given a quote that illuminates an aspect of Jewish life, history and culture during this time.
Students will use a "Four Corners" approach to think about and discuss the quotes. Place large sheets of flip chart paper in the four corners of the room; label each chart with numbers 1 to 4. On the top of each page write: "I Am Curious About..." Put colored flip chart markers near the chart.
Click here to download the "In this Time" Quotes Sheet. Cut it into strips, one per student. Put them in a basket and walk around having each student select one.
Ask students to read their quote to themselves. Tell them that there are four different categories of information in the quotes. When you call out each category, they need to decide where their quote fits and walk to that corner of the room with their quote.
Read aloud: "Students whose quote tells about..."
Students whose quote tells about cultures and religions coming together --go to corner #1

Students whose quote tells about Jewish life and community --go to corner #2

Students whose quote tells about work and exchange of goods and ideas --go to corner #3
Students whose quote tells about rising conflicts during this time--go to corner #4
In their corners, each student should read their quote aloud to the group. After listening to each student read, the the others should think about the information on the quote and respond by completing the sentence aloud, "I am curious about...." Appoint one student to write student responses on the chart. When everyone has read and discussed the quotes ask each group to select three quotes that the group was most curious about.

When the students have finished their group work gather the class together to discuss.

Create an anchor chart divided into two columns: "What I Know" and "What I Wonder".

Ask two students from each group to come up and share the 3 quotes that interested the group the most and what they were curious about. Record this in the Know and Wonder Chart.

After each group presents, have the students work in their groups with their ipads to investigate what they were curious about. Have students write out their discoveries on index cards or a chart, using words and images. After a set amount of time, ask each group to share their findings.
Format adapted from Expeditionary Learning, NYS Common Core ELA Curriculum Activity
Medieval Jewish and Islamic Art from Spain and Iberia
As we have learned, there was a great deal of sharing of ideas and of art during this time in Spain and Portugal and the surrounding regions on the Iberian Peninsula. Look closely at these examples of Jewish and Islamic art and architecture. What do they share in common? What is different?
| | |
| --- | --- |
| Originally the Grand Mosque in Cordoba Spain, it now used as a Catholic Cathedral. In recent years Spanish Muslims have lobbied the Roman Catholic Church to allow them to pray in the cathedral. Photo source: Timor Espallargas, Wikimedia Creative Commons | "Sinagoga Santa María la Blanca" in Toledo, Spain. Erected in 1180, it was originally known as the Ibn Shushan Synagogue, or commonly "The Congregational Synagogue of Toledo'". It is now is a museum. One of the oldest synagogues in Europe still standing, it is now owned and preserved by the Catholic Church. Photo by Kurtxio, Licensed under Wikimedia Commons |
Activity #2: My Heart is in the East: Yehuda HaLevi--A Medieval Jewish Poet Between Worlds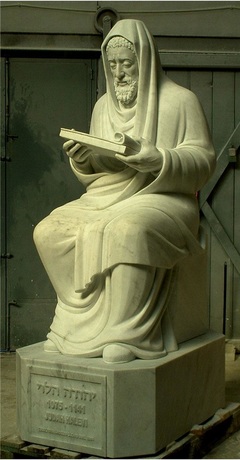 Print out this bio of Yehuda Halevi for students to read and explore together. The text is printed below as well. Read the poem My Heart is in the East together and discuss using "Questions to Explore" below. My Heart is in the East: Yehuda Halevi--A Medieval Jewish Poet Between Worlds
One of the greatest Medieval Spanish Jewish poets was Yehuda Halevi. He was born in Toledo, Spain in 1085 C.E. and died in Jerusalem after 1140. Although Yehuda chose medicine as his profession, he showed an early love and talent for poetry. He studied the Arabic and the Spanish poets of his time, yet he was inspired to write in the Hebrew language of the Bible.

During this time, Jews played a unique role in Moslem Spain moving between Jewish and Islamic cultures, spreading ideas which influenced the creation of new forms of philosophy, art and literature. Both Arabs and Jews were lovers of literature and collectors of books. Writing and reciting poetry was a highly developed art form in Spain; Jews and Moslems studied each other's verses and incorporated the others' vocabulary, rhythm and poetry styles into their own. Both Arabs and Jewish poets were entertainers who were invited to perform their new poems at private and public events. Evenings were spent listening to the works of the best poets, much like we go to the movies today.

Yehuda Halevi soon became one of the favorite poets of his people. One of his most famous and beloved poems, "My Heart is in the East" expressed his longing for Jerusalem, the ruined yet holy site of the Temple.

Later in his life Halevi moved to the Spanish city of Cordova which was a Muslim city at the time. Although he had an honored position as a physician, he did not feel at ease there. Over time, his yearning for the Holy Land grew deeper. After the death of his wife, the elderly Halevi decided to set out on a journey to Palestine. Leaving behind family and friends, they discouraged him from taking the long and dangerous journey. But there was only one image in his heart—Jerusalem. After a stormy passage he arrived in Alexandria, Egypt and then, despite pleadings of his friends not to continue, he started on the difficult land route once taken by the Israelite wanderers in the desert. It is related in stories about Halevi that as he came near Jerusalem, overpowered by the sight of the Holy City, he sang his most beautiful poem to Zion and died there shortly thereafter, never returning to Spain. Halevi remains one of the most celebrated poets of his time.
Sources: http://www.jewishencyclopedia.com/articles/9005-judah-ha-levi and Jane S. Gerber, The Jews of Spain, 1992.
---
My Heart is in the East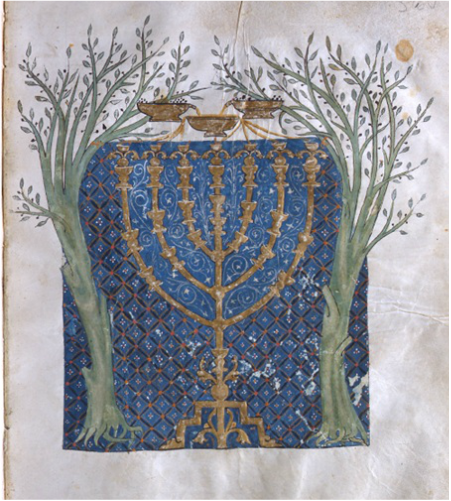 יהודה הלוי / يهوذا اللاوي
לבי במזרח"

לִבִּי בְמִזְרָח וְאָנֹכִי בְּסוֹף מַעֲרָב
אֵיךְ אֶטְעֲמָה אֵת אֲשֶׁר אֹכַל וְאֵיךְ יֶעֱרָב
אֵיכָה אֲשַׁלֵּם נְדָרַי וָאֱסָרַי, בְּעוֹד
צִיּוֹן בְּחֶבֶל אֱדוֹם וַאֲנִי בְּכֶבֶל עֲרָב
יֵקַל בְּעֵינַי עֲזֹב כָּל טוּב סְפָרַד, כְּמוֹ
יֵקַר בְּעֵינַי רְאוֹת עַפְרוֹת דְּבִיר נֶחֱרָב.

My Heart is in the East
Yehuda Halevi

My heart is in the East
But the rest of me is in the West--
How can I savor this life, even taste what I eat?
How, in the bonds of the Moor,
Zion chained to the Cross,
Can I do what I've vowed and must?
Gladly I'd leave
All the best of grand Spain
For one glimpse of the ruined shrines's dust.

---
Questions to Explore
After reading Halevi's bio and learning about Medieval Jewish life, what was Halevi responding to and yearning for in this poem?
How does this poem make you feel when you read it?
Discuss the imagery in the poem. What do you think Halevi is referring to? Remember (from the previous section on Rashi and Maimonides) that during this time military expeditions were being undertaken by the Christian Crusaders of Europe to recover of the Holy Land from the Muslims. Thousands of Jewish and Muslim "non-believers" in Christ were killed.
Activity #3--Medieval Jewish Manuscripts: Written, Illustrated and and Created by Hand.
In Medieval times, every book was carefully created by hand. Picture a time –indeed centuries of human history without any kind of printing press! It's easy to imagine how skilled scribes, from many different cultures, would naturally feel the urge to decorate their hand-written word with visual art. The images helped to guide people through the text. As 'illuminated' manuscripts, it is as if they cast light upon the words and made them more clear.
Specialized scribes, whether Jewish, Christian and Muslim, created unique manuscripts by hand, writing out each letter with ink, and creating colorful paintings around the words to illuminate and decorate the text.
Originally the term "manuscript" referred to a document written by hand.
Whatever language the Jews spoke in the Medieval Diaspora, they continued to read and write in Hebrew. Hebrew books from the Bible to a wealth of religious, legal, philosophical, scientific, and literary texts, were essential in
the transmissio
n and sharing of Jewish culture,
history and creativity.
Watch this six minute video from the Getty Center demonstrating how parchment, ink, writing, illumination & bookbinding created the illuminated manuscripts in Medieval times. Although this is not a Jewish text, Jewish scribes would have used many of these techniques as well. Holy texts in Hebrew, however, would have been written by a sofer who specialized in this.

In the activity below you will create an illuminated manuscript page for the Hebrew text of Yehuda Halevi's poem.
http://purl.pt/23405/3/#/0
Design and Create an Illuminated Manuscript Page
לִבִּי
My Heart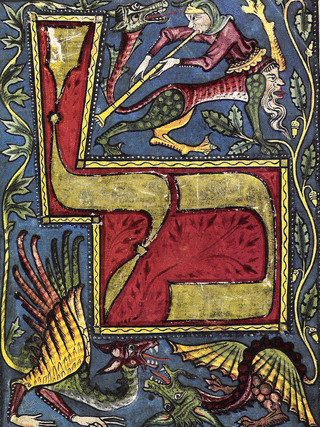 In this project each student will calligraph the first word -- Libi--(My Heart) of Yehuda Halevi's poem and create illuminated designs and symbols on the page to express imagery and feelings of the poem. In Medieval Hebrew manuscripts, the first initial words were often written in large fancy script and decorated panels. Calligraphy means hand lettering with a pen or brush.
Print out the template of poem written in Hebrew calligraphy. Copy onto white card stock--one per student.

If desired, use this chart of Hebrew alphabet calligraphy as a guide for lettering the Lamed-bet-yud.
Note in the examples in the gallery below that show the first Hebrew word on the page. It is drawn large, is outlined, has decorative borders and colored backgrounds separating this initial letter.

Think about your design of the word לִבִּי --Libi -- meaning "My Heart" -- at the top section of the paper. Use a sharp pencil to outline the letters of your initial design.
In the space around the letters and below the Hebrew text create a composition that used symbols and images, colors and designs inspired by the words and emotions of the poem. Use the gallery of images below for ideas and inspiration.
MATERIALS/TECHNIQUES: After outlining the designs in pencil, use fine tip black Sharpee to outline Libi and other key elements. Decide which elements will be colored in with gold ink. Use gold calligraphy pens for this. Use good quality colored pencils (or water soluble colored pencils to spread color smoothly in background areas) or gouache opaque watercolor paint and good quality fine brushes. Make sure you have white paint for lightening/blending colors and paper plates for palettes and color mixing.
For additional design ideas, use ipads to access and scroll through and gallery of illuminated manuscripts at the Jewish Museum online exhibit. Additionally look closely at the image examples in the gallery below.
Have plenty of images of illuminated manuscripts available for students to use for design inspiration as they work. Encourage them to choose images, colors, design styles from different examples and combine them into their unique work of art. Print out a diversity of color copies or encourage students to upload the online exhibit from the Jewish Museum on their ipads and keep it on their desk as a references as they work.
Consider playing Sephardic Ladino music in the background while the students are working. Here is one source accessible http://www.savordeladino.com/audio. Ladino was the Judeo-Spanish language that Sephardic Jews spoke in daily life. It is a treasured language that continues to be passed down in families of Sephardic heritage.
Exhibit the illuminated Hebrew poems that the students create alongside a large print out of the text in English. See sources below for additional information on Medieval illuminated manuscripts.

RESOURCES

https://calligraphypen.wordpress.com/tag/illuminated-manuscripts/

http://www.tabletmag.com/jewish-arts-and-culture/83906/everything-is-illuminated
http://www.jewishteacher.org/teacher-resources/jewish-history/medieval/
---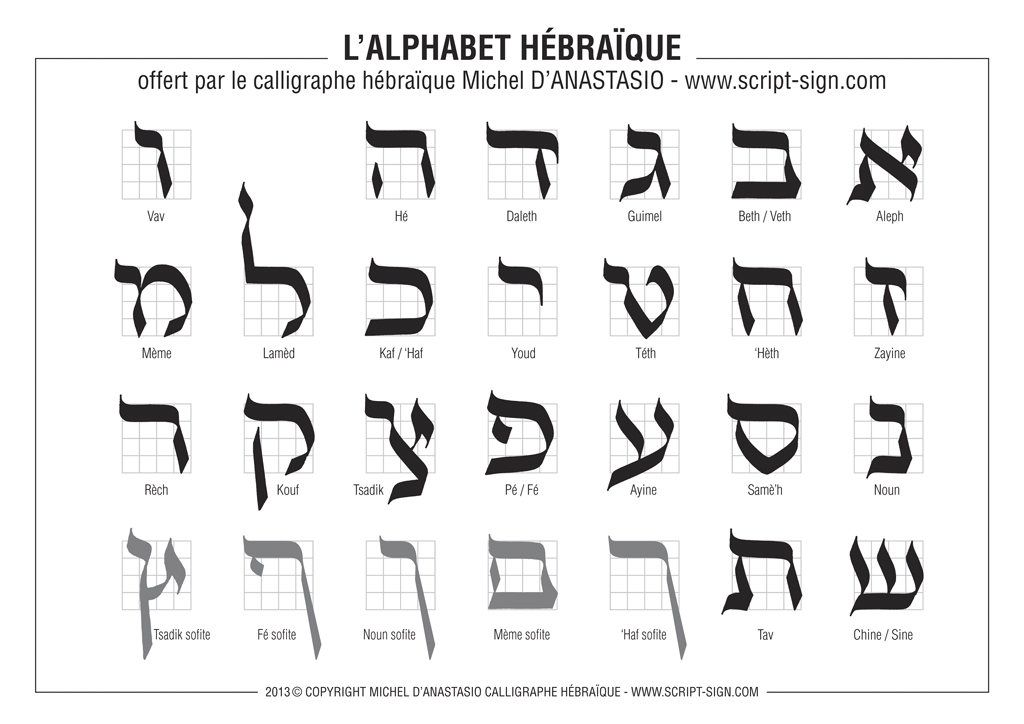 Gallery of Jewish Illuminated Medieval Manuscripts